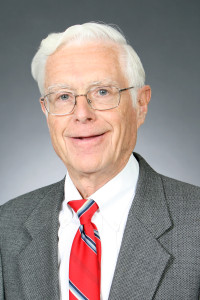 Jay Sloop, Missing
Kiev Ukraine, 2013/05/14
It was just one week ago, today that we got the call that Dad [Jay] was missing.
I'd like to take some time reflecting on what's happened in the last week, on how that's changed each of us, and on how many lives Jay has touched, and now, on how many lives have touched his in the outpouring of care, love, time, and resources to find him.
But that reflecting will have to wait some. I simply don't have the time, right now, to do that. So, I'll update you on what's happened and what we anticipate doing today.
It's nearing the end of the day in Kiev, but I haven't had any chance to discuss what's occurring since late yesterday with Randy or Jeff.
One of the people with Dad suggested another scenic park nearby Zamkova – and we thoroughly searched that yesterday, along with some other locations, without any significant results. These searches were done by about 25 seminary students who have given large portions of their day, both yesterday and Sunday to come do some pretty miserable work. While I'm told we treated them with ice-cream, it's got to be the lousiest deal ever for some ice-cream. We thank them for their care and time from the deepest part of our hearts.
The police evidently brought an air-scenting dog to search the Zamkova park to see if it could find any localized source of Dad scent.
There are quite a number of different techniques for using dogs and scents, and I don't know about, or understand them all. Thus I'm not entirely sure what the capability of the dog is/was. I would assume that the dog would potentially be able to find something of Dad's left behind – say a piece of clothing, or if Dad were concealed somewhere in the park. This would be different than a "tracking" dog which would attempt to follow scent left behind to find the intended person.
As I understand it, only very small portions of the park could be covered with this search – if I recall correctly, a dog like this is only effective for something like four to six hours or so. With a single dog, and limited time, you have to try to check the most likely locations – but for a park this size, that's a tiny portion.
Early in the morning, Monday they went out to identify additional security cameras that *might* offer additional details. Getting the camera feeds has been difficult, but it is something they are working on.
The police seem to have turned the corner into really getting involved – I suspect the media attention had helped. Yesterday there were police involved in searching small areas of the Zamkova park, yet again. They were also involved in asking for the security camera feeds. [Up to now, as I understand it, the camera feeds have all been obtained by private individuals simply asking the camera owner, nicely, if they would share it.]
I know there have been multiple efforts to talk to people who visit the park during the morning hours when dad was last seen. There was an attempt yesterday to talk to people we saw in the video who visited the park right near the time Dad visited on last Tuesday.
There were two media interviews yesterday. One was for a paper [Kiev post] that seems like a good solid paper, less interested in sensationalism and more interested in doing a reasonable presentation of the story. The other was for the largest TV channel, and while it's nice to have coverage, it's also hard to live with the desires and financial incentives that drive ratings and sensational reporting.
And again, we've been observing a day of prayer and fasting. If you joined our invitation, thanks! The very fact that you're here reading this means you probably care and we appreciate your care and the great efforts that are being put forth to help.
It's almost 8p in Kiev right as I type this. Hopefully I'll have more details to give a bit later in the day.
-Greg
Posted 2013/05/21 10a PT