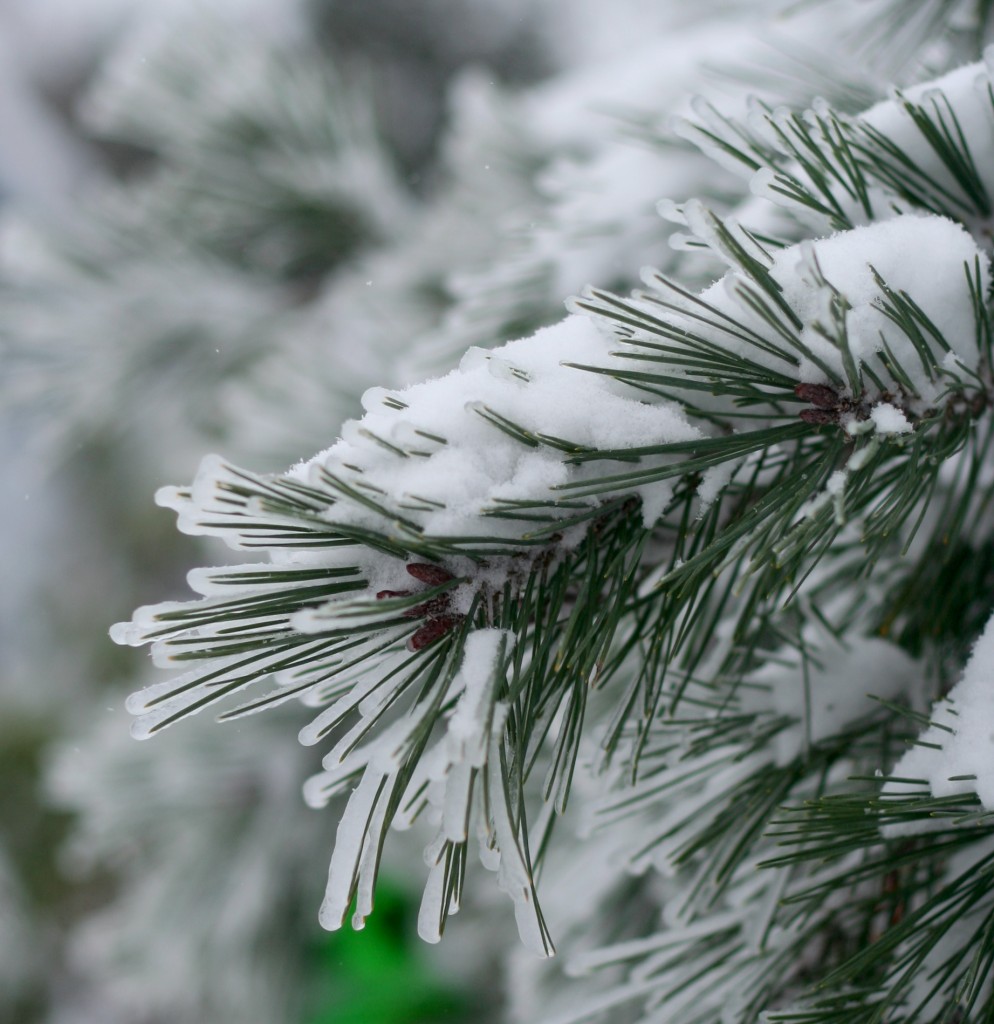 [It's funny, but I actually made this post Thursday night. This morning, after some extra sleep, it dawned on me that I might not have made it so the world could see this post. It's interesting what sleep deprivation will do to you huh?]
I have no real news about the criminal case the police have started into Dad's disappearance. I continue to pray for Dad's return, even when that possibility seems remote.
—
Right after riding his bike, perhaps even before, Dad's favorite thing to do was go cross-country skiing. We started long before it was popular. I'm not sure how we came to know about REI back then but it was in the early days of REI. Like I said, I remember the tar and creosote smell, and the old original building back in the early 70's. [It's too bad there wasn't a way to move that smell to the new building.]
I remember a few of the early trips to REI when I was quite little. I vaguely remember getting the cross-country skis – but I mainly remember longing over the Toblerone Chocolate. Such cute triangular packaging, and they smelled wonderful.
One of our favorite places to go when we go into the woods is around the area where the Pacific Crest trail crosses Highway 410, or the Chinook Pass highway.
The view of Mt. Rainier is incredible from the summit, and all along the pacific crest trail from Sourdough gap to Pickhandle point is incredibly beautiful.
If you're interested, you can find it in Google maps, here:
—
I remember many winters cross-country skiing into the area just below placer lake to a little cabin. We only occasionally got to go into the cabin since we didn't have a key or really know anyone who did, but we'd often ski up to it and eat lunch outside.
I was quite a lot younger and less stout than my brothers so skiing up to the cabin was a pretty tall order. I remember just slogging through it many, many times.
That ski trip isn't what many people think of when they think cross-country skiing. It's NOT rolling hills and endless kick and glide. It is steep going up, and often icy and treacherous going back down. And this was in the days when you didn't have wax-less skis that climbed well in any snow.
Back then, you used a torch and melted some gooey tar stuff into the base of wooden [not fiberglass] skis. [I really don't know what the gooey black stuff was, I just remember it bubbled like a witch's brew, and looked and smelled quite a lot like some kind of tar.]
Then you'd have several kinds of waxes, of varying softness you'd rub on the bottom of your skis. The wax had to be soft enough to "catch" the snow when you stepped down on the ski – that would give you grip. Then when you slid forward on the ski, the snow would release, and you'd glide.
Well, that was what was *supposed* to happen. And, if you picked the right wax, I'm told it would happen. But it seemed, in my experience, that you were just as likely to run across the Easter-Bunny, the Tooth-Fairy and Santa Claus all at the same time, as to get the wax just right.
Either the wax was too hard and your skis slid nicely, but gripped nothing, or you got too soft of wax and the snow would just glob up on the bottom of your skis and you'd never slide anywhere. If it was bad enough, the ski wouldn't even stand flat for the ball of snow on the bottom.
If the skis didn't grip, you'd have to stamp each foot down as you went up the trail. You'd carefully place your poles behind you, pushing hard with your arms, and gingerly step forward. About 90% of the time, as you'd take a step, the ski you were standing on would suddenly start sliding backwards. If you were lucky you didn't fall down and lose more ground than you'd just covered in that step. If you were unlucky you got to dig yourself out of the snow, dust it out of your pants, boots and gloves, struggle to your feet and try that whole process over.
Ok, I'm probably wrong, it wasn't 90%, it was more like 95% of the time.
Climbing with too soft of wax was usually pretty great, unless it was way too soft – then it was terrible both ways. But once you got to the top, and were prepared for an easy trip back to the car, it was infuriating! You'd be trying to slide and glide and no matter what you did, you couldn't get the skis to slide. They'd just stop. And then you'd stand with one leg up in the air to scrape the snow off the bottom of the ski. Usually this maneuver would end with you falling over.
Being young and less physically skilled, I can remember how frustrated and discouraged I'd get. The socks would make my ankles itch and hurt. I'd get wet. I would be so exhausted and tired. I probably spent more time laying in drifts and eating snow than actually skiing.
But Dad would stay with me, and encourage me to get up and try some more. I can't say I remember these early trips with fondness. But I think Rick and Randy both enjoyed skiing a lot. As I got older, I started to enjoy it more too.
Dad clearly loved skiing. Every weekend we had the opportunity, we'd be up skiing. I know many times he, Rick and Randy skied far up the valley and enjoyed the incredible sights.
The quietness of the snow-covered forest is incredible. When the sun was out, the snow would sparkle and flash. The air was crisp and clean. Green evergreen trees, covered with snow. Blue, blue sky, flashing sparkles as the snow reflected the sun and sky – it was simply spectacular.
…and eating snow. There's something just incredible about it. I still like it today – it's probably the first thing I think of when I see snow!
I may not have always loved the skiing, but I've always thought snow was simply amazing for its beauty. In my opinion, there's just nothing that compares!
On one of these outings I had a bird eat out of my hand for the first time. It was right near the cabin on a sunny winter day. A hungry Gray Jay was eager to eat the crust of my PBJ.  I didn't realize it until later that they will practically take the whole sandwich out of your hand, unbidden. But at the time, it was an awesome experience I shared with Dad on a day where I, mostly, enjoyed the skiing
Even earlier in my life, I recall a few years when we got very little snow in the mountains. I only vaguely recall the finer details – I was probably six to eight years old at the time.
Usually the Chinook Pass highway closes at Morris Creek at the beginning of the winter. The road is quite exposed and many snow avalanches come down over the road. So, they close the road in November or so, and reopen it in the spring.
Yet that year, the road stayed open. Except for the very top of the pass, there just wasn't much snow.
But I remember going somewhere, I think near the summit, to a place where there was a big hill. Rick and Randy built a jump at the bottom of the hill and spent what seemed like hours climbing up, skiing down and flying over the jump in our Nordic, wooden, cross-country skis.
There's another "feature" of the old wooden skis that only a few managed to discover. The tips of the skis are definitely breakable. And once you've broken the tip of your ski, it doesn't ski so well anymore – at least not on the top of the snow.
Randy, if I recall correctly, broke more than one ski over the years. We ended up buying an emergency plastic replacement ski tip at, where else, REI. I don't think any of us even knew such a thing existed, or that you'd even need one, until it happened to us the first time. But it did allow the poor victim to get back to the car without too much trouble.
Once back home, I remember Rick and Randy fashioning and gluing a lamination patch and sanding the patch+ski down. I don't recall exactly how well that worked, but I don't think it was so great, because I don't recall seeing those skis for long.
Going out skiing was one thing the Sloop boys did regularly with Dad. And I think the memories we all have are of quiet, astonishingly beautiful scenery spent with Dad.
I know that while Randy and I are not around to go skiing with Dad anymore he has continued to go up and enjoy the snow with Rick and Linda and their family. I've heard he's started using snowshoes as he worries about falling more than he used to.
Years past he would have scorned snowshoes – they weren't his idea of the thing to use. But now that it is snowshoes or nothing, it's amusing that snowshoes aren't so bad anymore. I'm sure that's an adjustment, yet it's an indication of how much he loved the snow, being out in nature and the pleasure that it brought him.
I'd love to get a chance to go enjoy the snow with Dad again. I'd probably even have fewer excuses about why we couldn't go – we'd slow down our lives, I think. Perhaps we wouldn't take so many things as given and stable. We know now, more than ever, they aren't.
-Greg