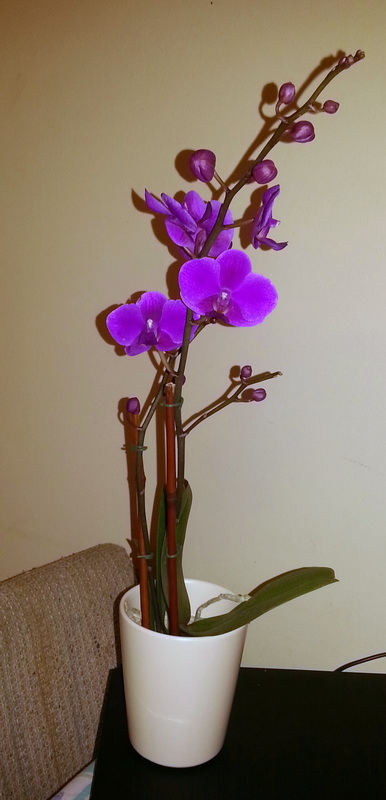 I don't have any news about the criminal investigation that's on-going in the Ukraine. I'm not sure if we'll get any information, and if we do, it may well just be "We are still investigating…" which doesn't tell us a lot either.
So, we continue to wait. We continue to pray too.
But we have been showered with wonderful treasures since we came home. I almost feel guilty, since I think my Mom deserves them more than I/we do.
I've had contact with friends I rarely get a chance to talk to. [Mostly my fault…]
I've had cards and letters that have been incredibly touching. We've had notes and texts that are so very kind.
Last night we had just climbed into bed, trying to get some extra sleep [though it was 10p, so it wasn't exactly early] and "ding-dong" the doorbell rings!
Who in the world is ringing the doorbell at 10p – and unannounced, we wonder. I throw on some clothes – no need scaring the person at the door – and wander out to the front door. I open the door, wondering who I will see? A neighbor? A horribly misguided door-to-door sales-person?
Well, there was not a soul in sight when I opened the door – but there was a beautiful Orchid there. It had a note attached. [Yup, that's it up there!]
It was a gift from some unspecified friends from the church we attend here. They call it "being ROILed" – where the ROIL is some acronym. We've participated in the past, giving gifts to others – but I, for the life of me, can't remember what the acronym stands for.
The idea is to "sneak" up to the unsuspecting recipient and deliver a gift without being seen – an anonymous, small charitable, caring act for them.
And tonight, I'd been working at a client's until nearly 7:30p – everything took way longer than I thought it should…like five hours longer. <ugh!>
We'd met at noodles for a simple dinner – and while we ate, Rachelle worked on science, prep'ing for a test tomorrow. [I don't ever recall having to learn that much when I was in fifth grade!]
Lisa had a few things to do on the way home, so I took Rachelle in my car. When we turned onto our street, we noticed something on the door-step from a couple of blocks away.
Rachelle immediately says "So-and-so" was turning on to the main street as we turned in. Ms. So-and-so issued a non-denial-denial when I texted her my suspicions. 🙂 But again, we had a very nice thoughtful gift. Something for each member of the family – including Rosie, our darling little mini-dachshund.
[And for those of you who aren't good friends of ours, or who don't go to our church – I'll let you know of a little "heresy." We take Rosie to church – not just occasionally, but most every week. So, that she would be treated too, only seems fair and especially nice that they remembered her.]
So, I'm so touched – wonderful friends, true caring, such gentle and empathetic friends. Lisa started to tear up when she saw the card.
What inadequate words there are to espress our feelings. But "Thank you" will have to do.
We love you all too.
-Greg