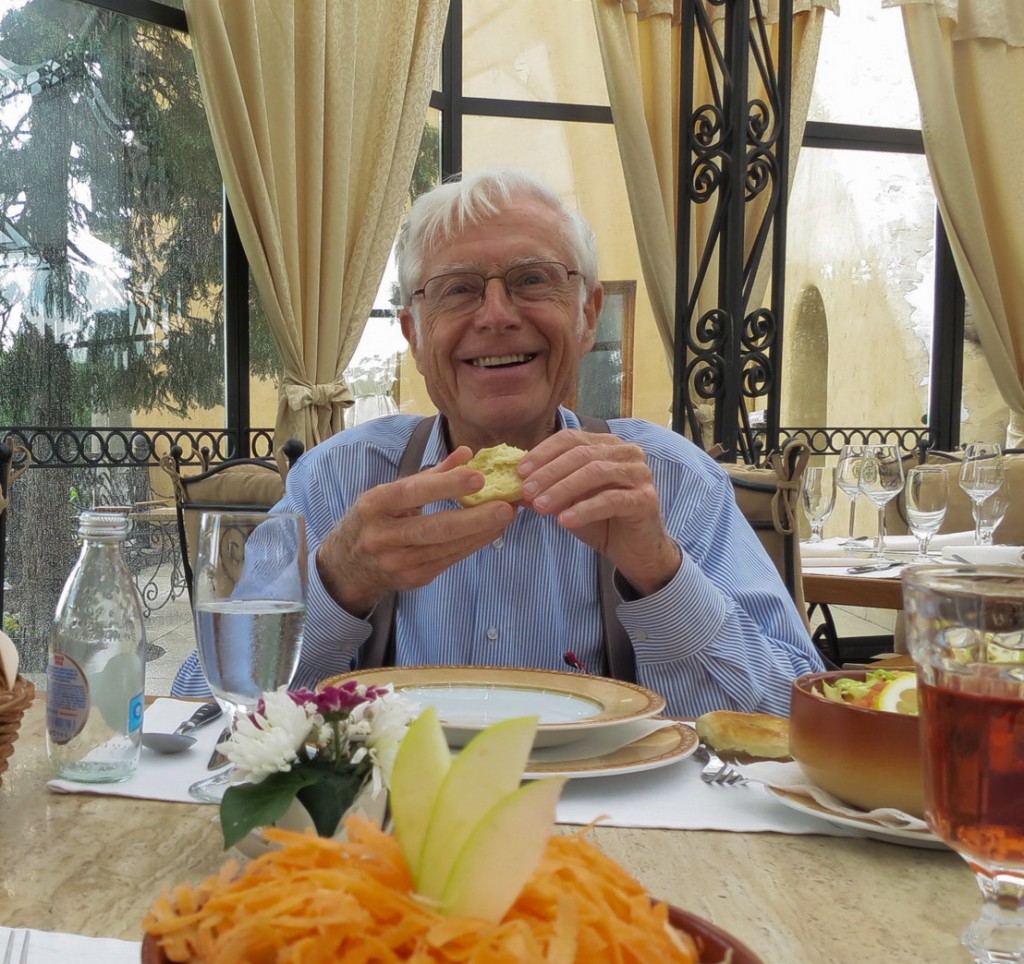 We need to get a post up so you can make your plans.
We would like to invite you to a celebration of Jay Sloop's life.
We don't know Dad's status at this point, and we are not asking that you see Dad's status in any particular way either.
-Some people we know, are quite certain that Dad must not still be alive.
-Others feel that he must still be alive, and that we'll get some answer soon.
But no matter what you might believe, we are left without him in our lives right now. We'd like to take time to remember who he is and was, what things were important to him, and reminisce on the time he spent with us.
So, we invite you to celebrate with us, the memory of Jay Sloop, as bittersweet as that may seem in the moment.
When: April 26, 2014, at 3:00 PM
Where: Yakima SDA Church
507 N 35th Ave
Yakima, WA 98902
There may be some changes to the details, though we have set the date definitively. For those of you coming from out of town, here are some details that may make life easier.
—
Getting to Yakima:
-There are 3 flights into Yakima with Horizon Airlines (Alaska Airlines). If you are flying to Seattle on Alaska you can add the flight to Yakima for about $40 more each way. If you are flying on another airline it is usually quite a bit more to fly into Yakima.
-There is also a shuttle from the Seattle airport to Yakima. Check http://www.airporter.com/schedules/schedules-rates-cwa for information on schedules and prices (~$40 each way)
Some options on lodging:
-Comfort Suites: 3702 Fruitvale Blvd, Yakima, WA 98902 – phone: (509) 249-1900
[This is the closest hotel to the church (about 1 ½ miles). They only have "suites" available.]
-The Oxford Inn (http://www.oxfordinnyakima.com/)
-Oxford Suites (http://www.oxfordsuitesyakima.com/)
These are both near the Yakima River and Greenway (a walking path along the river) and only about 5 miles further away. [Rooms at the Oxford Inn start around $89]
Reserving rooms for group rates is difficult when we have no idea how many people might come into town and need a place to stay. We suggest that you use discounts available to you, such as AAA senior discounts etc. These are often lower than group rates anyway.
If you're planning on coming with an RV or 5th wheel trailer, there are numerous places for hookups and places to stay.
-Suntides Golf course RV park is probably the closest.
Finally, since we have absolutely no idea how many local and out-of-town people to expect at the service, could you please take a moment to let us know your name and how many people in your party to expect. This will help us plan for the facility and all the related details!
Please email/text: gregs@sloop.net, 503.515.7379.
Thanks again.
-Greg