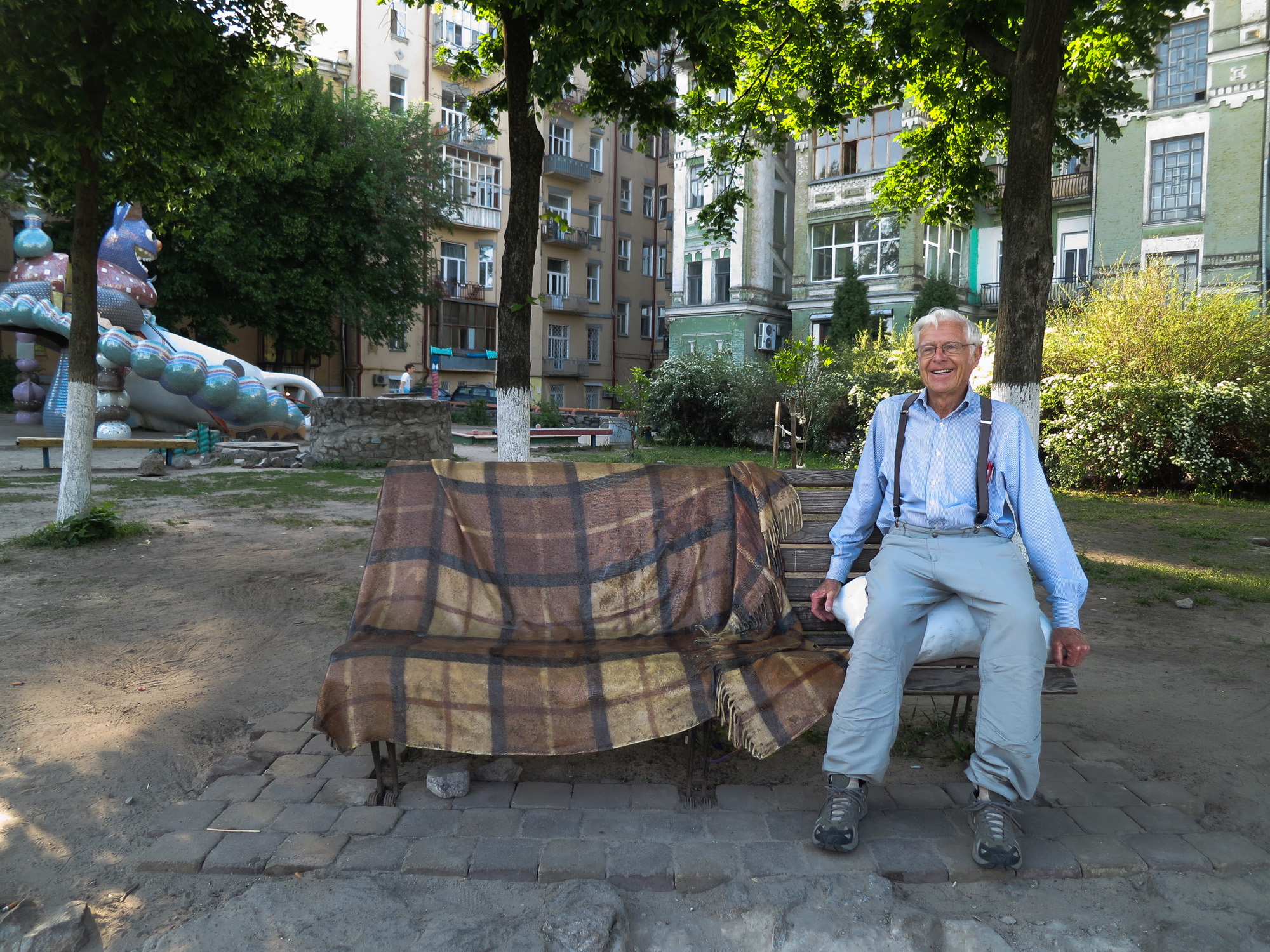 (The "pillow" and "blanket" are fiberglass props – that's no softie pillow Dad's sitting on.)
I don't have a substantial update for you today – not enough time, and too little remaining brain-power to crank out something better.
So, I'll simply stick with the bare minimum.
No great news – we still have not found Dad.
We followed up some reported sightings and spent some time walking areas around the place we know where Dad last was. There were a some other things done – but that's the general feel of it.
I'll take more time tomorrow to write some more.
This is really, totally and completely in God's hands. Realizing we are powerless and that God is the one in control is hard – but it's clear we're not going to solve this ourselves. So, we keep asking for his intervention, and to help us realize his direction and the will to follow where he leads.
-Greg